We're excited to announce that Reform is now officially launched and available for signup. Reform is a fresh take on a form builder that makes it easy to put together clean, on-brand forms for your business.
It all started with a tweet a few months ago: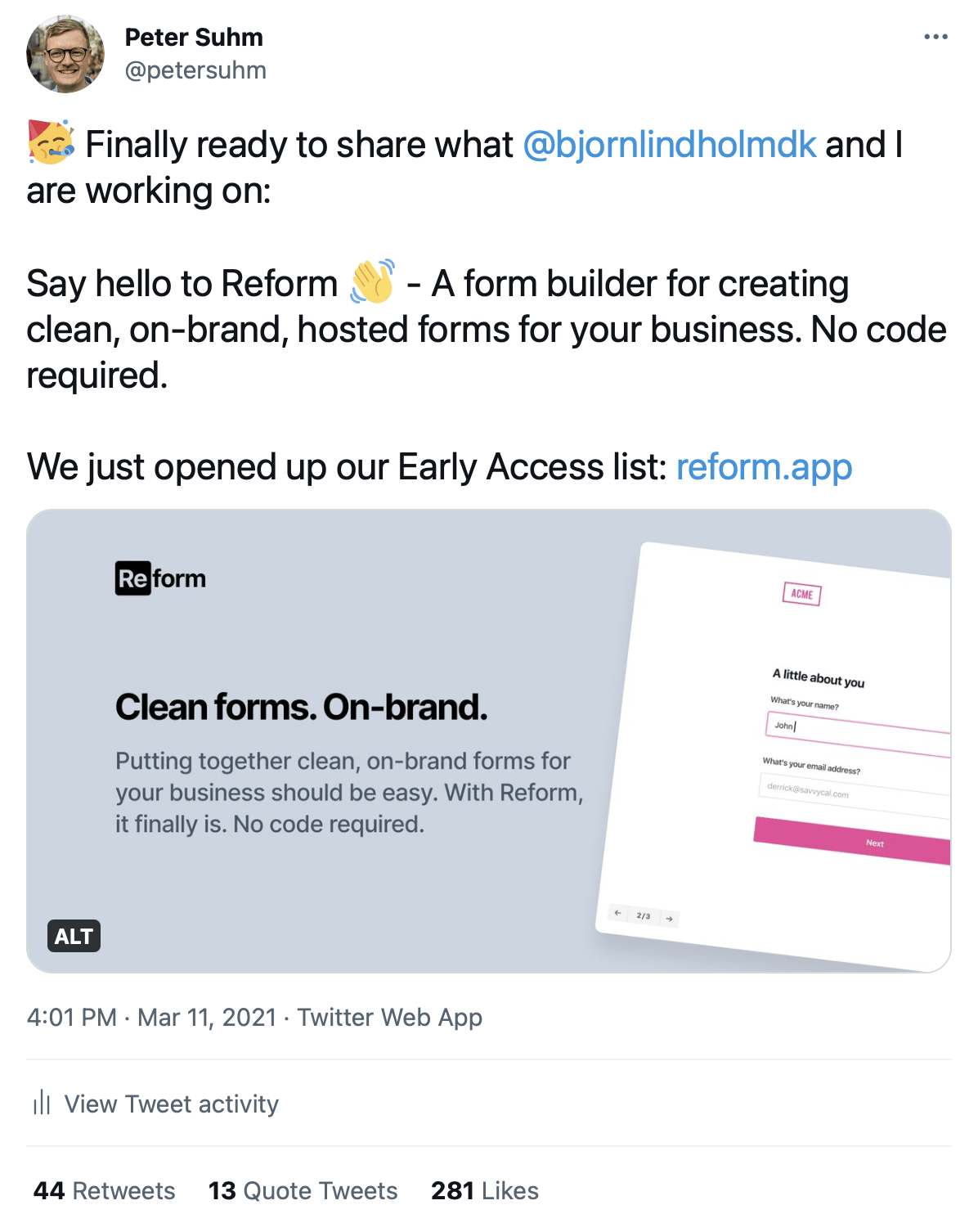 With more than 100,000 impressions, that tweet made it clear to us that Reform needed to exist. So we set out on a journey to build a great form builder, and, flash forward, Reform is now live with our first ~40 paying customers.
And before we jump into the five ideas, you might be wondering:
There are a thousand, and then some, form builders out there. So why build another one? First of all, most of them were built a long time ago - and it shows with design that looks like it was built for another decade or is overly gimmicky with silly constraints for design's sake.
Second of all, the forms are either too difficult to make your own or look like someone else's brand. Add to that a lack of accessibility, slow forms (and form builders), and stock photo templates that look like PowerPoint. And we haven't even mentioned predatory pricing yet.
This is how we think Reform is better:
Faster

Forms should render and display instantly. No loading spinners allowed.

Brandable

Your name, logo, and colors, front and center. Your brand shines through, not ours.

Linear and non-linear

You deserve the option of taking your respondent down a one-question-at-a-time path, or not. Let them choose their own adventure with conditional logic.

Accessible

Take care of all of your respondents with forms that anyone can read and answer.

Usable designs

Being beautiful shouldn't come at the cost of usability. No messing with default browser behavior just because it looks cool.
It's very common for startups to collect email addresses for an early access list before their product is live, but most stop after launch number one. This is a big mistake because startups are essentially a long streak of launches.
So here's the idea: If you haven't launched, build an early access form now. If you have launched, build early access forms for the features you're planning to ship. That way, you get to gauge the interest and keep users in the loop about new features.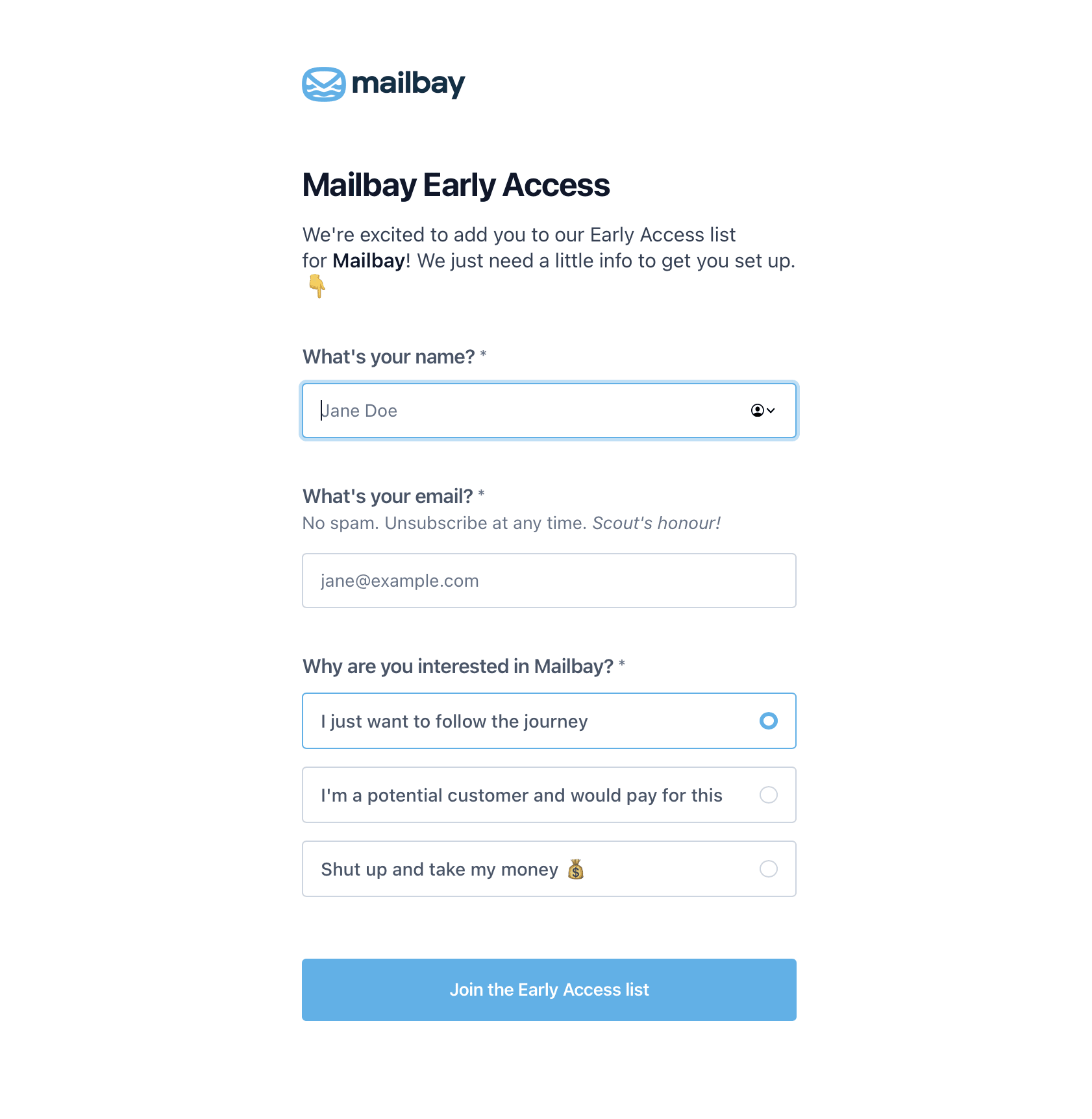 Click here to create a new form and pick the Early access list template.
The concept of Product-Market fit was originally coined by Andy Rachleff and describes a mythical point in the startup journey where all the stars are aligned: Customers are buying, using, and raving about your product.
Even if you aren't a big believer in Product-Market fit, the Product-Market fit survey by Sean Ellis (made popular by Superhuman), is a really valuable tool for startups to understand how they're doing.
The core question is "How would you feel if you could no longer use X?", but the survey contains several pages with other questions that will help you better understand your customers and your position in the market. If more than 40% of your customers say they would be very disappointed, it's a strong indication that you have Product-Market fit.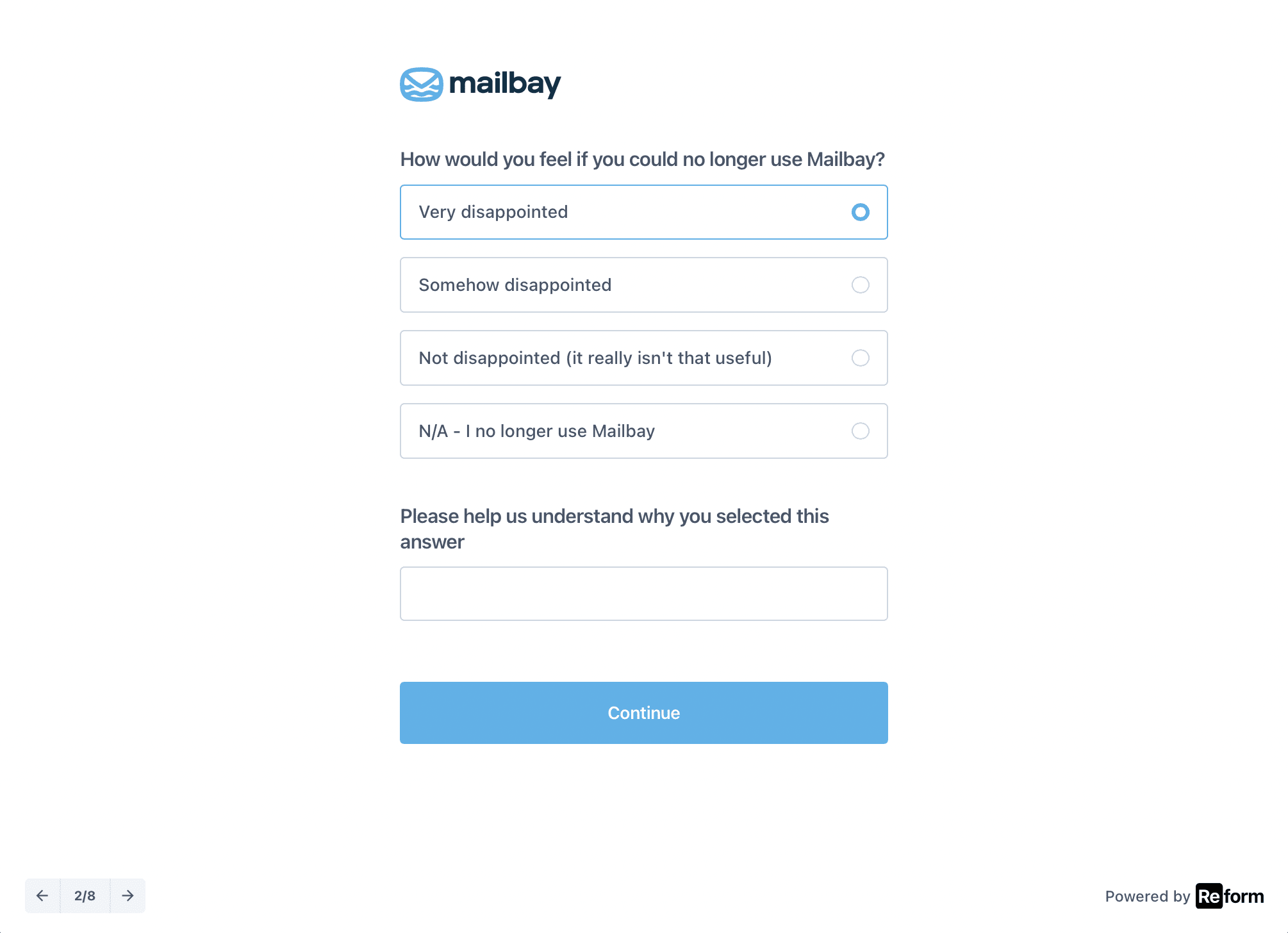 Click here to create a new form and pick the Product-Market fit survey template.
Do you know why your customers are signing up for your product? If you do, chances are you can provide a much better experience for them!
When you sign up for Reform, we straight up ask you, by showing you an embedded form (and then redirecting you back into the product afterward).
This has been really big for us with Reform. I recommend you do the same immediately if you aren't already.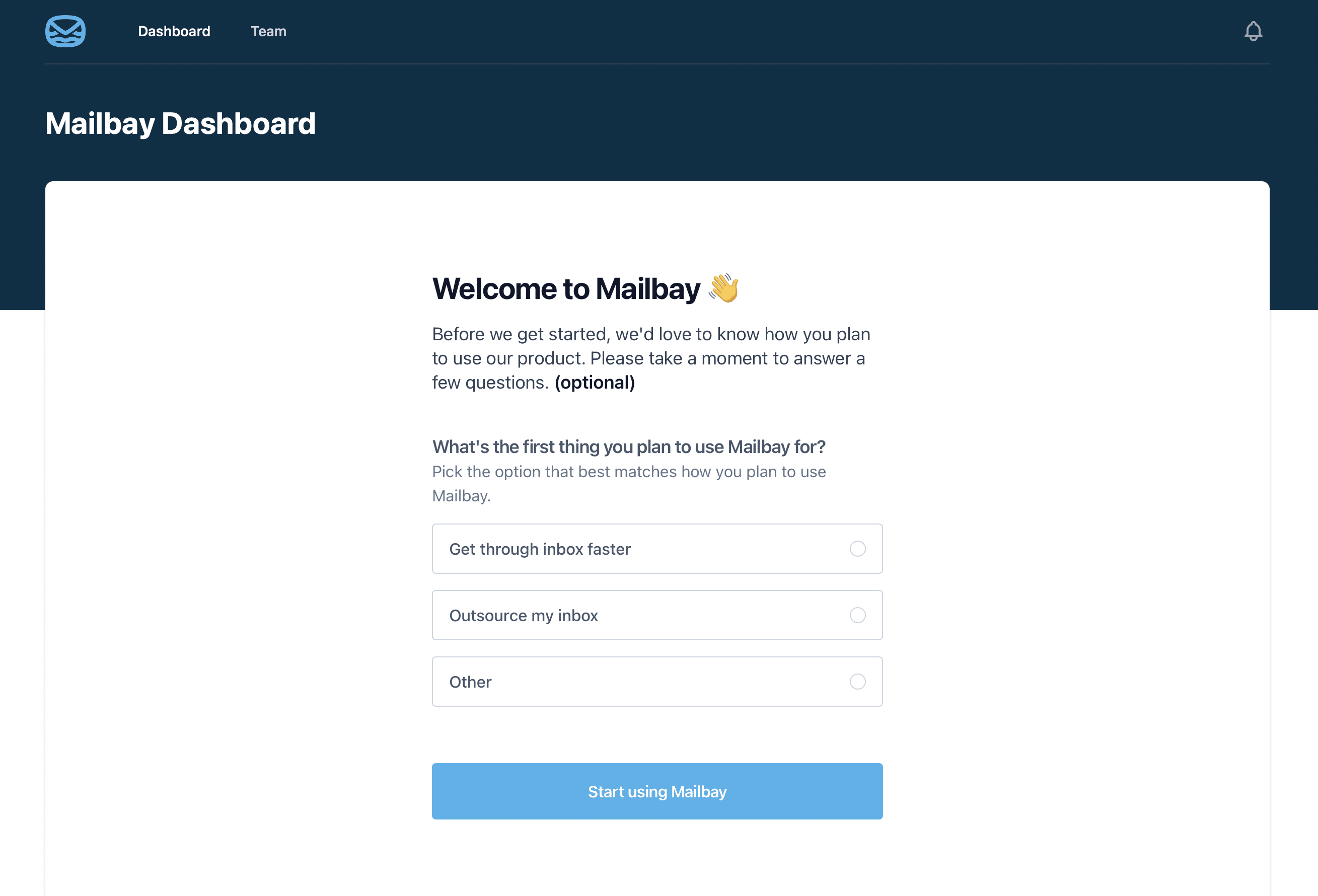 Click here to create a new form and pick the SaaS onboarding survey template.
Have you ever seen one of those "How likely are you to recommend X to a friend?" micro surveys? They're really easy to fill out (just pick a number) and really help the business understand if they're on the right track. According to NPS, the 9s and 10s are your promoters. These are the people you want to listen to!
The Customer feedback survey template in Reform uses a similar technique to help you identify promoters.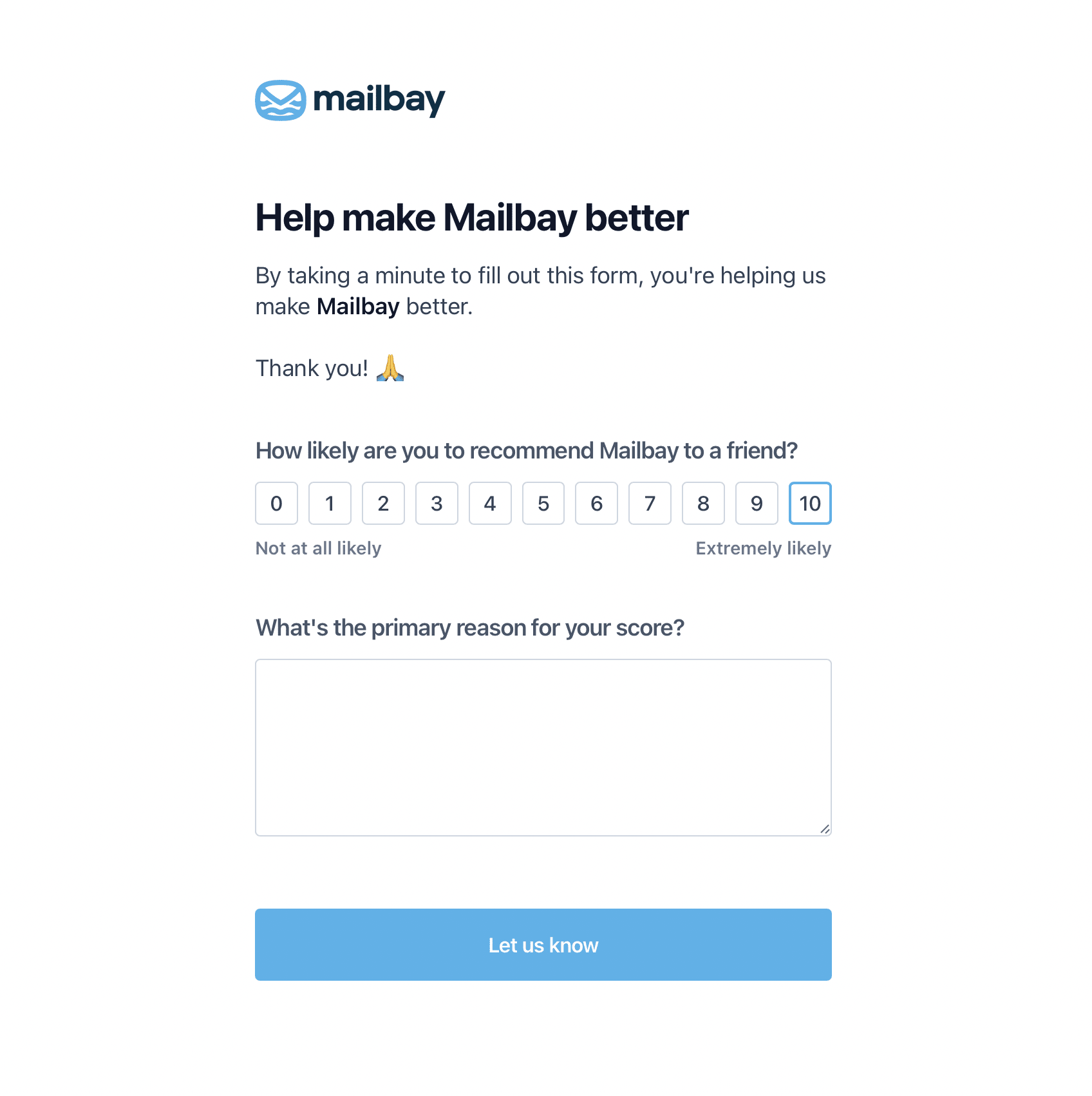 Click here to create a new form and pick the Customer feedback survey template.
The Price Sensitivity Meter was invented in the 70s by Dutch economist Peter van Westendorp. In the SaaS world, this technique has been popularized by companies such as Profitwell. This type of survey helps you suss out the correct price for your product and the result will most likely be surprising to you.
When was the last time you changed your prices?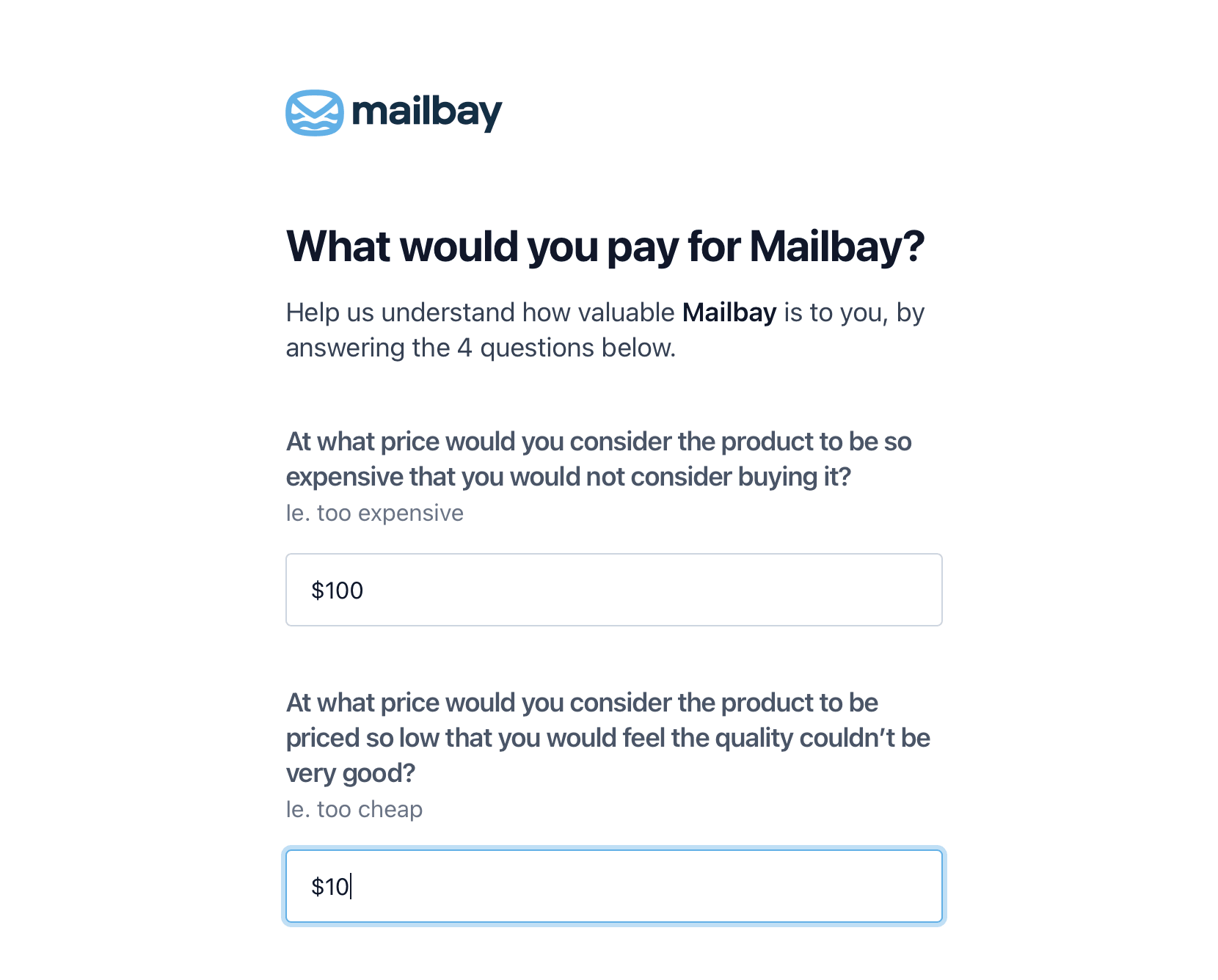 Click here to create a new form and pick the Van Westendorp price sensitivity template.
If you want to give Reform a try, you can sign up for free and start building your first form (and try one of the templates above). Once your form is ready to go live, you can publish it by starting a 7-day free trial. After the free trial, Reform is $19 per month for unlimted forms and up to 1000 responses, unless you take advantage of our annual launch deal at $119 per year (~50% off).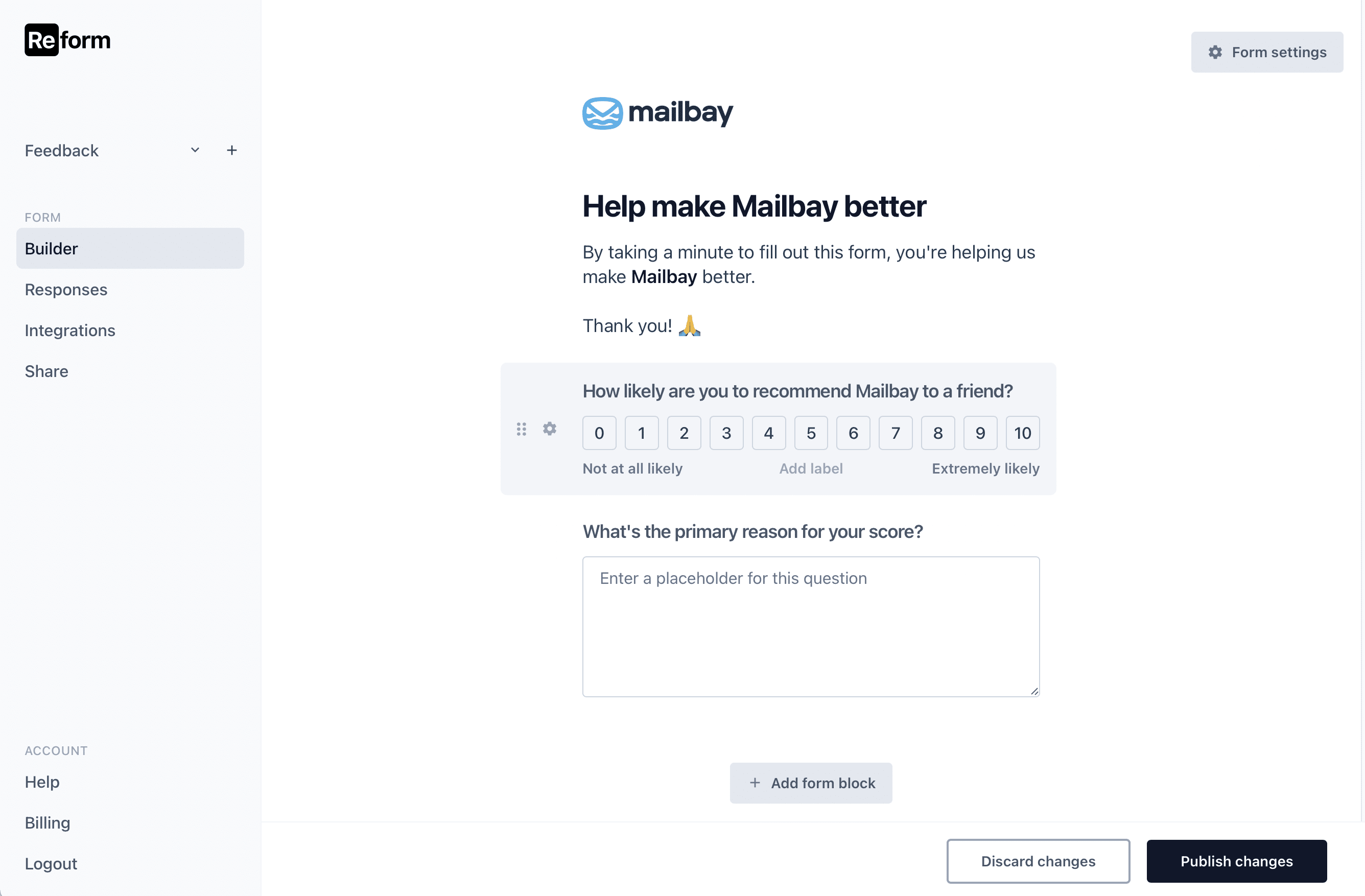 Thanks for reading along! 🙏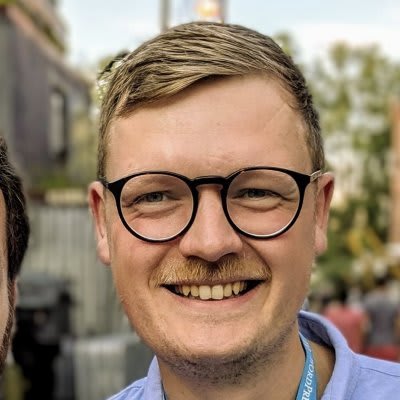 Peter Suhm,
Founder of Reform