I'm so excited to announce that Reform officially has a Zapier app, and to celebrate, here are four ideas that every SaaS startup should think about doing with Reform and Zapier.
Since we launched our webhooks feature, many Reform users have figured out ways to use Zapier without official support, so we knew that demand was there. And now it's here - available with just a few clicks.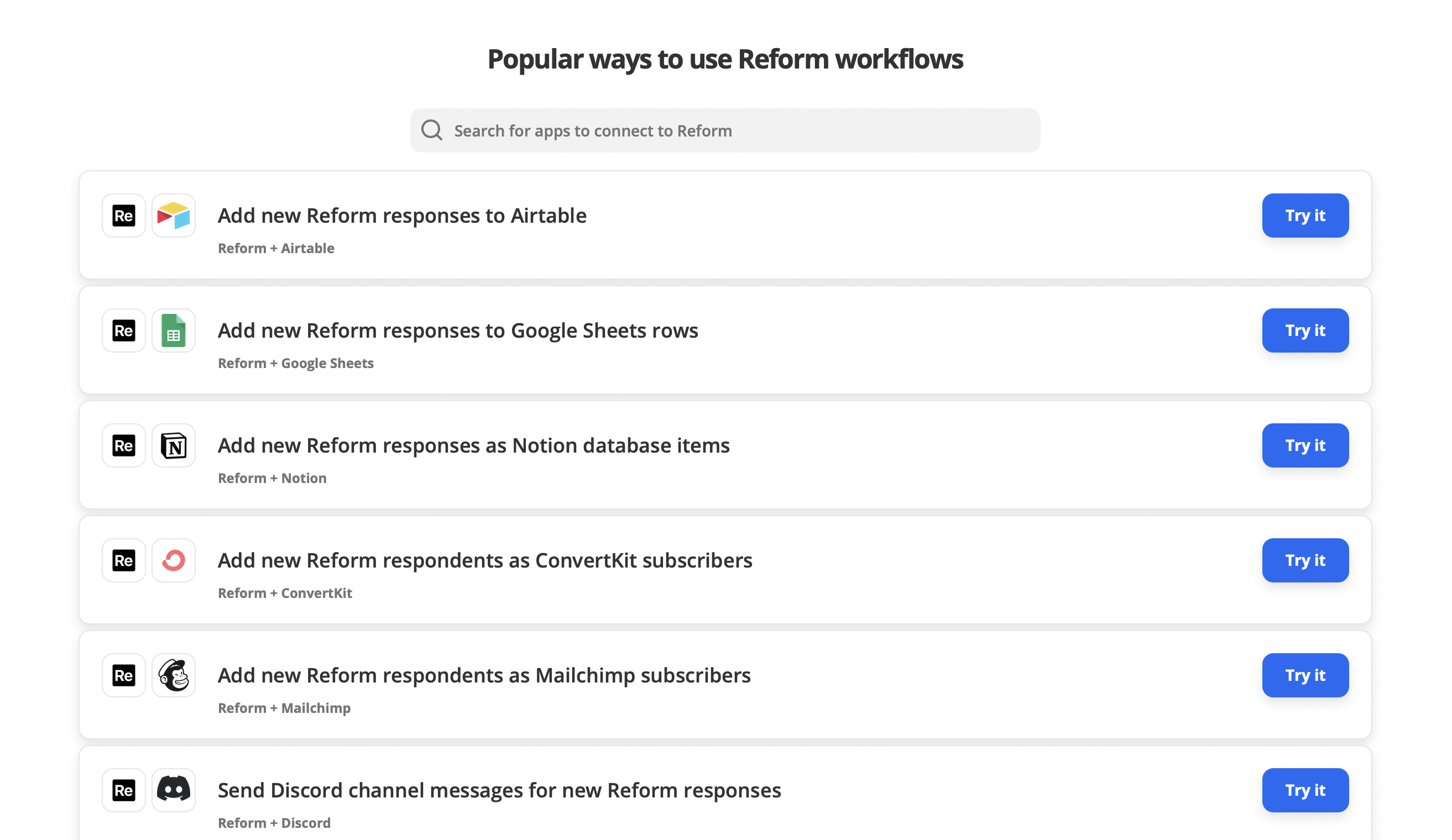 Check out the Reform Zapier app here »
After someone signs up for Reform, we show them our onboarding survey. This quick survey gives us a good idea about who they are and their context for checking out Reform. We ask them what they plan on using Reform for and how they heard about us.
Now, if we had to manually log in to see what people replied to the onboarding survey, we'd probably forget. So that's why we're posting them to our team Slack channel, where everyone gets to see who's signing up and what they plan to use the product for. Super helpful!
Reform has a basic Slack integration, but you get a lot more flexibility if you opt to use Zapier to set up the connection: You can customize what the message looks like, what data to include, and where to post it.
Also, if you're using Discord, or any other chat tool, instead of Slack, there's (probably) a Zapier app for that as well.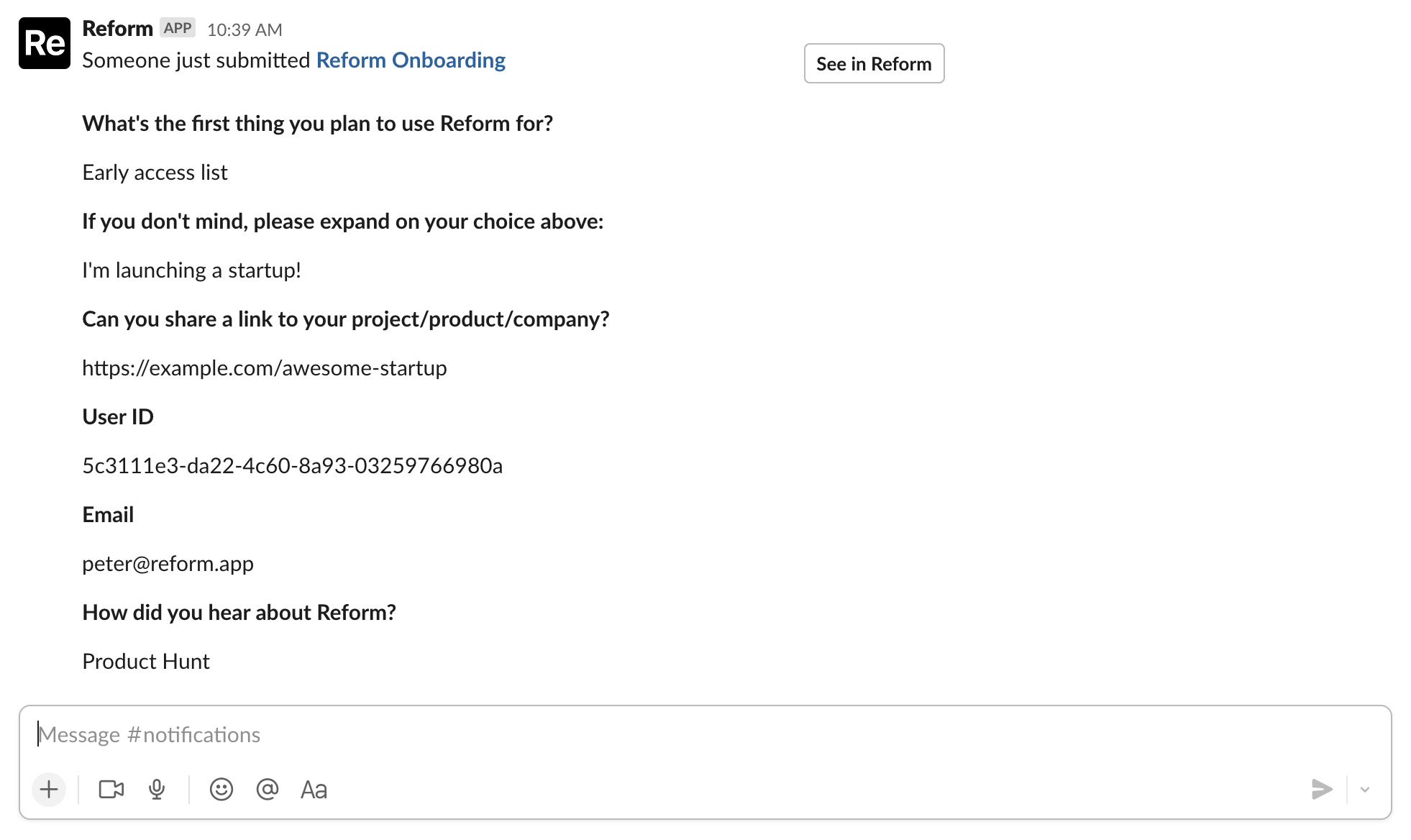 Try connecting Reform with Slack on Zapier
Until recently, the most common support ticket we got for Reform was feature requests. This prompted us to add a "Feature request" menu item in the app, where users can tell us what they're missing in Reform. The link goes to a Reform that asks for some context - for example, what they're currently doing to solve their issue.
If you want to do something similar for your own SaaS product, I highly recommend using Zapier to pipe the responses into whatever tool you use for project management. At Reform, we prefer Notion, but Zapier has integrations for most. Getting the feature requests directly into your project management system helps ensure you're on top of the latest requests without remembering to log into Reform.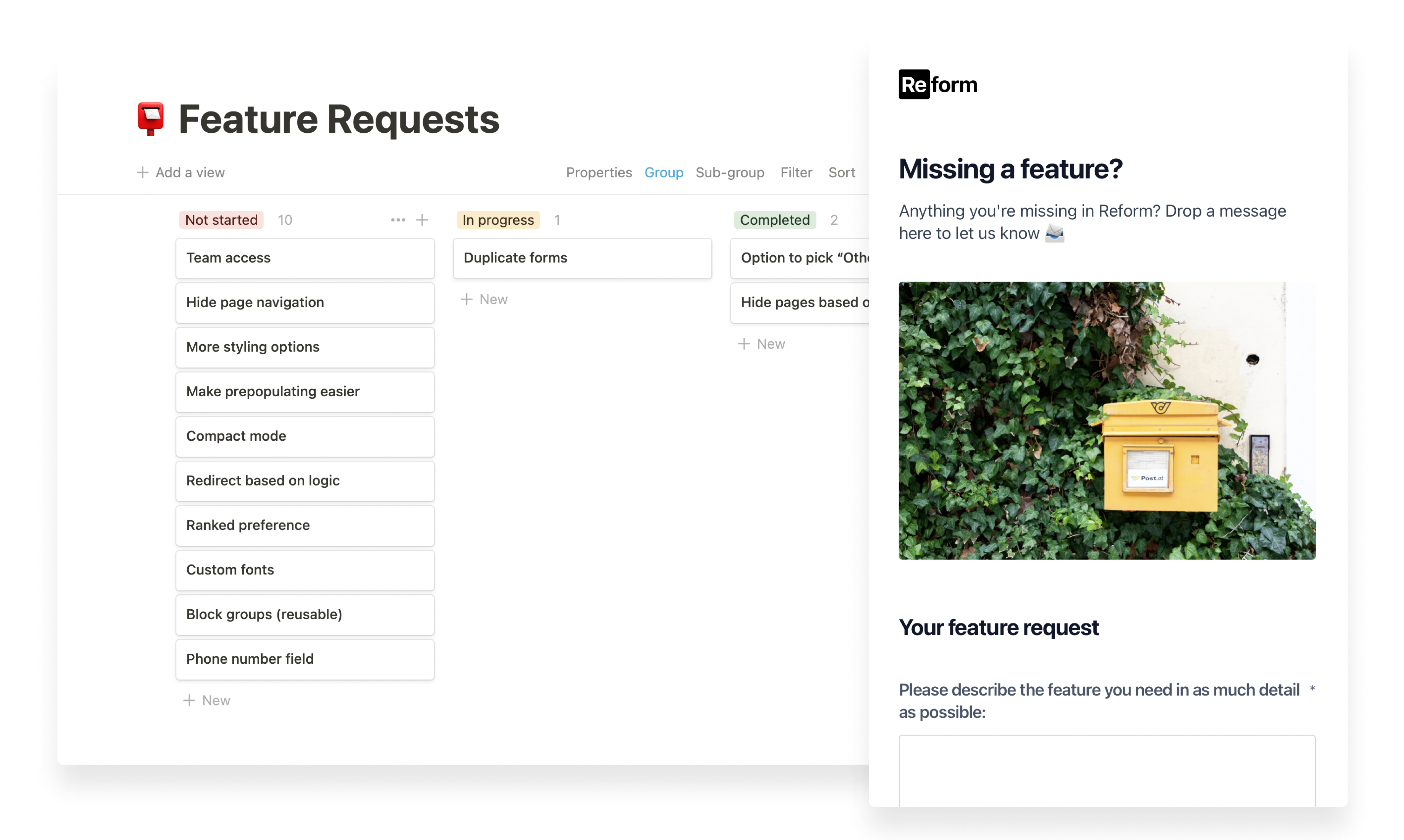 Try connecting Reform with Notion on Zapier
The Product-Market fit survey by Sean Ellis (made famous by Rahul Vohra and Superhuman) is a valuable tool for startups to understand how they're doing. The core question is "How would you feel if you could no longer use X?" and if more than 40% of your customers say they would be very disappointed, it's a strong indication that you have Product-Market fit.
If you use the Product-Market fit survey template in Reform, I recommend using Zapier to add the results to a spreadsheet automatically. This way, you'll have a live dashboard showing your current Product-Market fit level.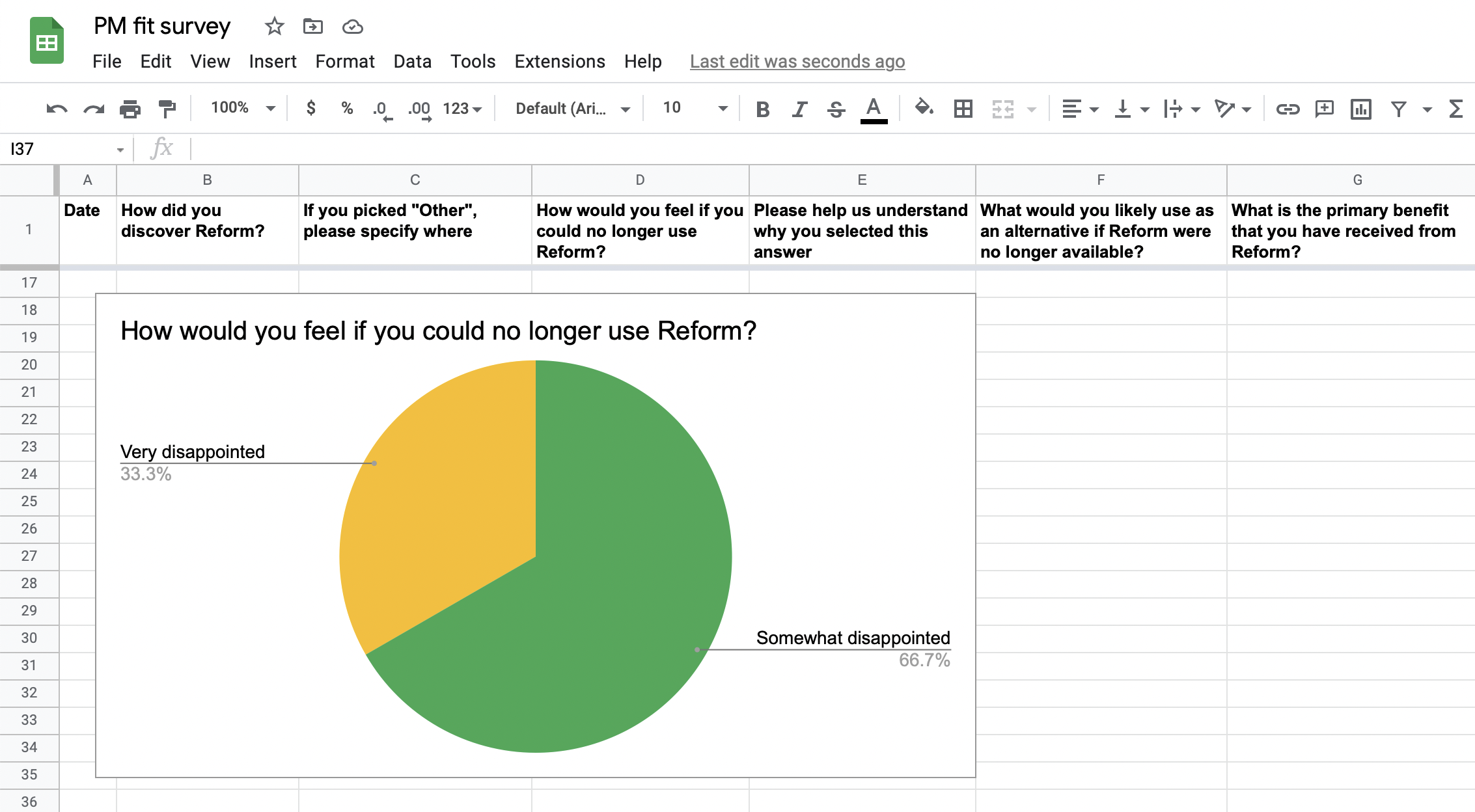 Try connecting Reform with Google Sheets on Zapier
Before launching, having a waitlist for your startup is a good idea to gauge interest and kick things off. It can be helpful after launching as well. Waitlists are a great way to gauge interest in upcoming features.
In Reform, whenever there's a feature we're interested in building but haven't had time to ship yet, we'll add a waitlist button linking to a waitlist form. Guess what? If no one joins the waitlist, we probably won't be wasting our time on that feature.
Whether pre- or post-launch, you should probably be sending emails to your various waitlists with updates on your progress. Zapier makes it easy to send your waitlist signups from Reform to ConvertKit or whichever email service provider you use.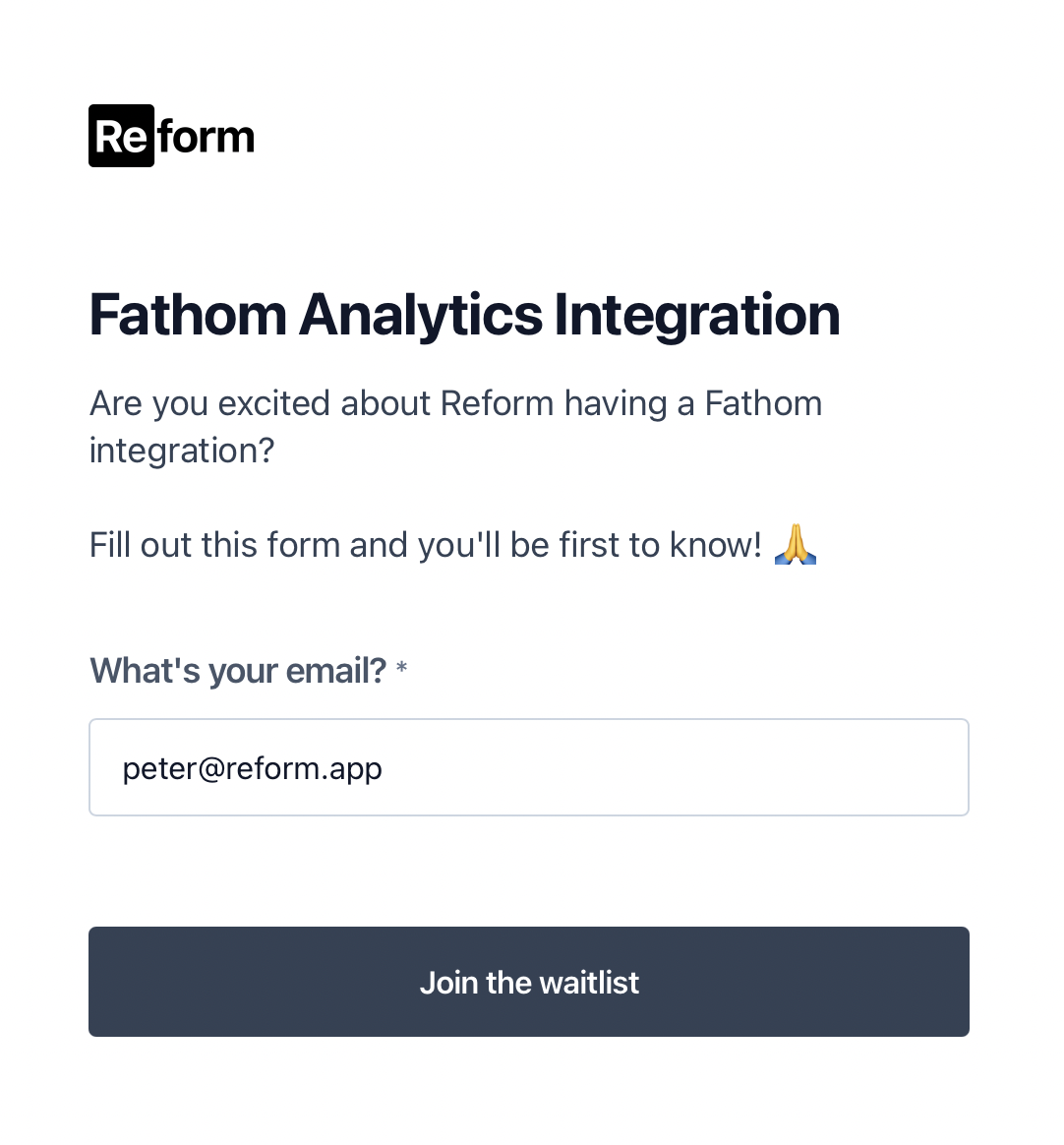 Try connecting Reform with ConvertKit on Zapier
Those were the four ideas, but remember there are more than 4000 apps on Zapier! All of which you can now connect to Reform with just a few clicks!
Thanks for reading along! 🙏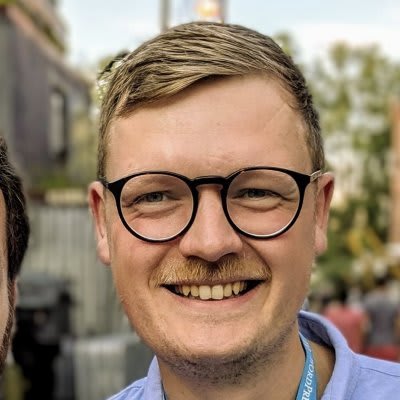 Peter Suhm,
Founder of Reform